Chamber Ensemble Kamerton
∞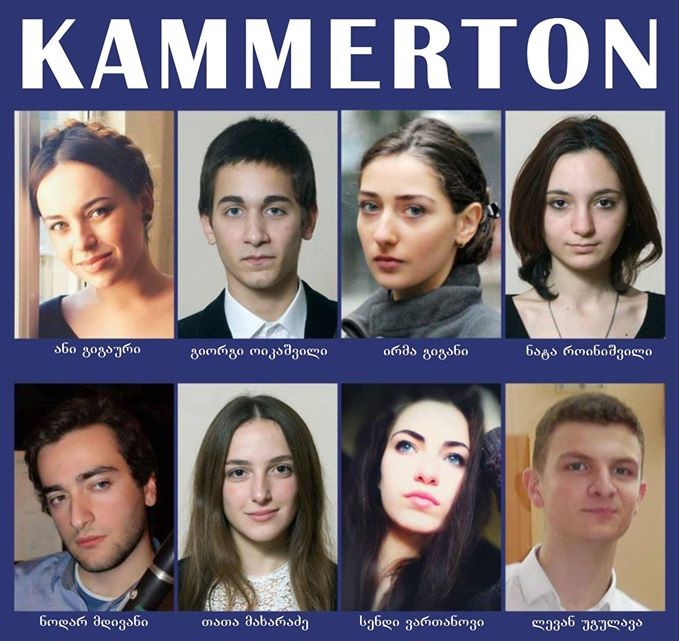 Official web-page: http://kammerton.eu


The international project Kamerton exists under the aegis of the social organization Eurocon e.V in Germany, which supports exchange programs of young students in Music and Cultural spheres. The goal of the project is to make the conditions for establishing and developing young musicians' creative activity, popularizing the talented young generation through organizing master classes and concerts. The founder of the project is Ludmilla fon Berg, famous German public figure. Supporters of the project are the Ministry of Foreign Affairs of Germany, Senate of Berlin and Goethe Institute. The Chamber Ensemble Kamerton obtained remarkable success as an international project.
The priority of Kamerton is to held joint concerts with German students as in host country so in the countries of invited students.
Georgia jointed the list of partner countries of the project since 2011. Kira Lelashvili, teacher of piano class and concertmaster of school became its head and the representative of Georgia since 2013.
Up to 2013, the members of the "Kamerton" were students of the school: Salome Zhordania, (piano), Inali Jioev (oboe), George Oikashvili (clarinet); other three members were from different music schools:
In 2013, Kamerton was invited in Germany where it conducted charity concerts in Berlin, Frankfurt, and other cities of Germany. The concerts obtained high appreciation and its performance was highlighted in German local press.
Since 2013 September, Kamerton had been fully composed by Evgeni Mikeladze school students. New members became Nata Roinishvili, (violin), prof. Manana Kantaria, Levan Ugulava , (piano), Nata Natsvlishvili, honored teacher of Georgia, Tata Makharadze, (piano), teacher L,Tschernivskaia and Giorgi Oikashvili (clarinet), prof. R Djibladze.
Kamerton was invited in May, 2014 and held concerts in Mayer Office and Wagner Society Halls in Berlin and in the Cathedras of Teltov and Milov.
In 1st of May, 2015, joint concert with young German Musicians was held at the Hall of Goethe Institute.
Kamerton will still visit Germany with concert at I. S Bach Festival in 25-26 June in 2015 and in other festival through 21-27 July.
Please see further detailed information at http://www.kammerton.eu