Folk Music Choir of the School
Under Bardi Jimsheleishvili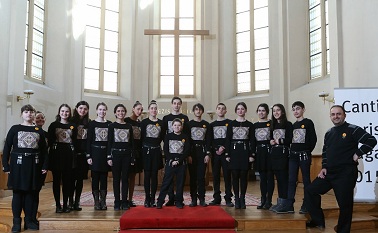 Evgeni Mikeladze Folk Music Choir, leaded by Badri Jimsheleishvili, choirmaster, is composed by students of the piano and orchestra departments; however, its popularity attracts other folk music admirers as children outside of the school.
Badri Jimsheleishvili has rich experience of working with choirs. He is a regent of the Cathedra of Healer ST. Panteleimon, the choir of which successfully performs in the international choir music festivals. He had concerts in England, Germany, Poland, Canada, USS, Israel and other parts of the World.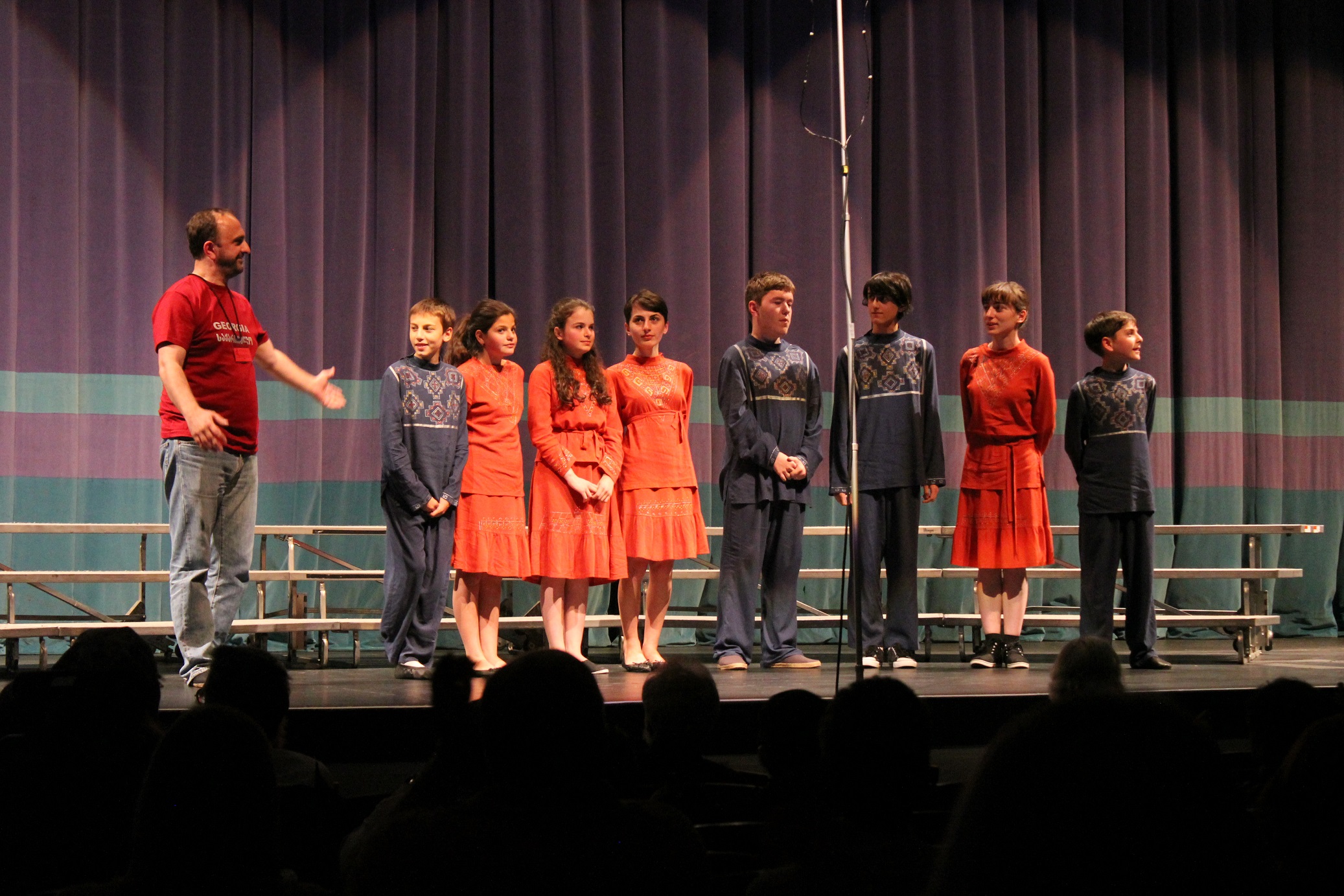 Evngeni Mikeladze Folk Music Choir achieved notable success in July of 2012 in San Francisco at the International Festival of Choir Music "Golden Gate", where it obtained special prize for "Global Heritage" and the certificate for "Cultural Exchange and International Friendship". The interest towards the choir is confirmed by the documentary shot by American operator "Georgian Perspective" which was presented in the Concert Hall of the CulturalCenter "Muza" on 9th March, 2013.
In 2014, the choir participated in the World Peace Choral Choir Festival in Austria. Withing the festival the choir had performances in Austrian Parliament, United Nations Headquarters, Musikverain (Golden Hall), Muth Concert Hall, St. Stephens Cathedral. The choir and its members were awarded with "Angel of Peace" and certificates by the festival organizational committee and the United Nations.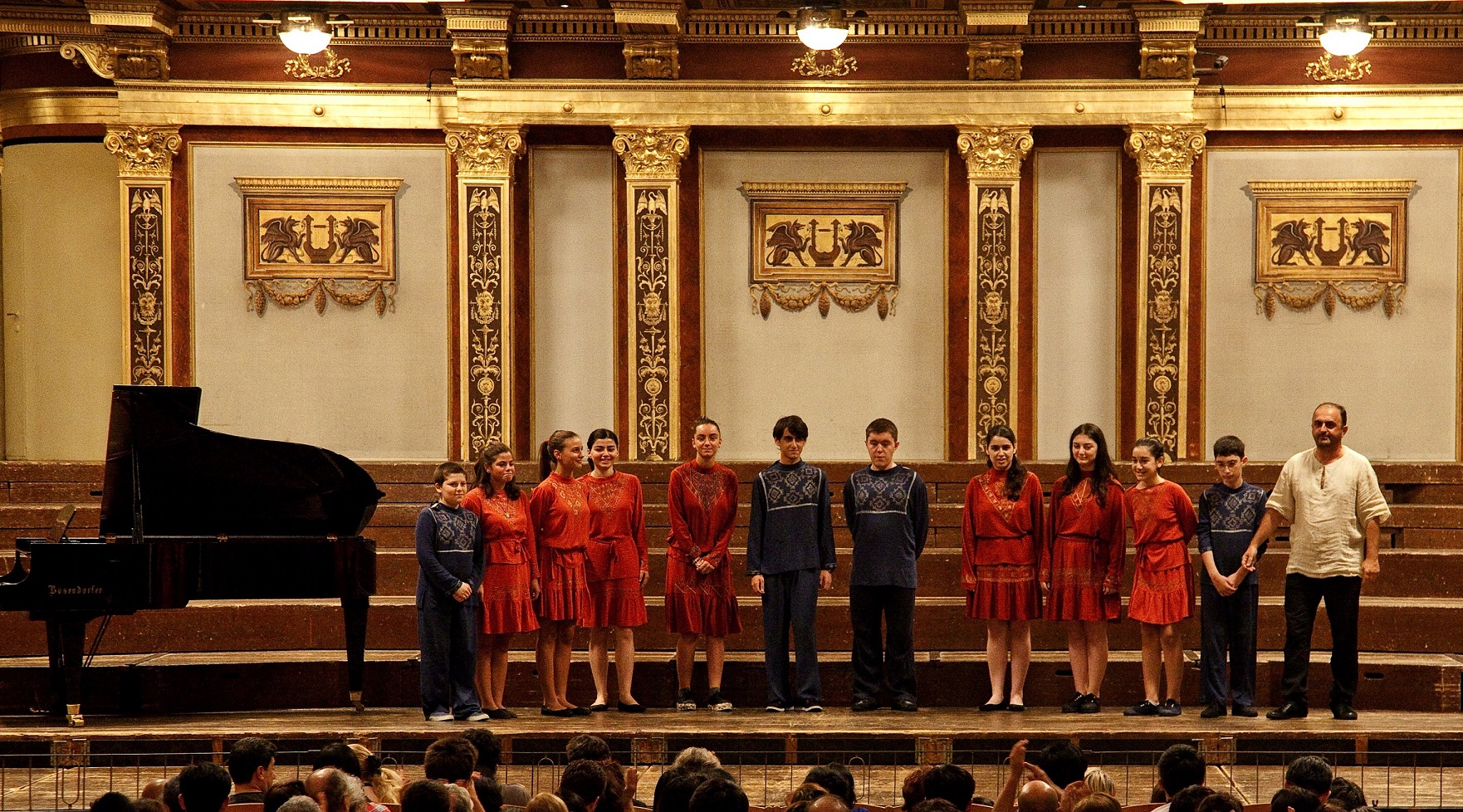 2015 – The choir joined in Canti Veris Choral Festival in Prague and held solo concerts in the city of Bustehrad and Prague Senior House with support of the Embassy of the Czech Republic in Georgia.
2016 – The Choir held solo concerts in Oslo, Norway and Riga, Latvia by the invitations of the Embassies of Georgia in the Kingdome of Norway and Latvia. The performances were dedicated to the Independence Day of Georgia.
2016 – The choir organized a tour in the United States. Within the tour the choir participated in the International Choral Festival in Denver "Sing A Mile High", held solo concerts in the cities of Bozeman and Helena and took part in the "International Choral Festival" in Missoula, Montana. At the same time the choir gave presentation of Georgian traditional music at University of Montana.
For more information, please, visit the choir website:
http://chant-folk-choir.webs.com